NEW JERSEY COLLECTORFEST
SUNDAY, NOVEMBER 12th, 2023 at 9:00 AM - 5:00 PM
NEW JERSEY'S ULTIMATE COMIC, TOY & ART COLLECTIBLES SUPERSHOW!
WAYNE PAL - 1 PAL DRIVE, WAYNE, NJ
CHECK OUT OUR AWESOME DEALER ROOM PACKED WITH COMICS, TOYS & COLLECTIBLES!
TICKETS ARE NOW AVAILABLE ONLINE & AT THE DOOR!... FOR YOUR CONVENIENCE!
ADULTS
**VIP ADMISSION: $20.00... A FANTASTIC DEAL!
You will also receive a limited edition exclusive numbered art print!
**GENERAL ADMISSION: $15.00 / CHILDREN UNDER 12 YEARS: $6.00

COLLECTOR FEST WILL BE CHOCK FULL OF AMAZING TOYS, COMICS, COMIC ARTISTS & SPECIAL GUESTS!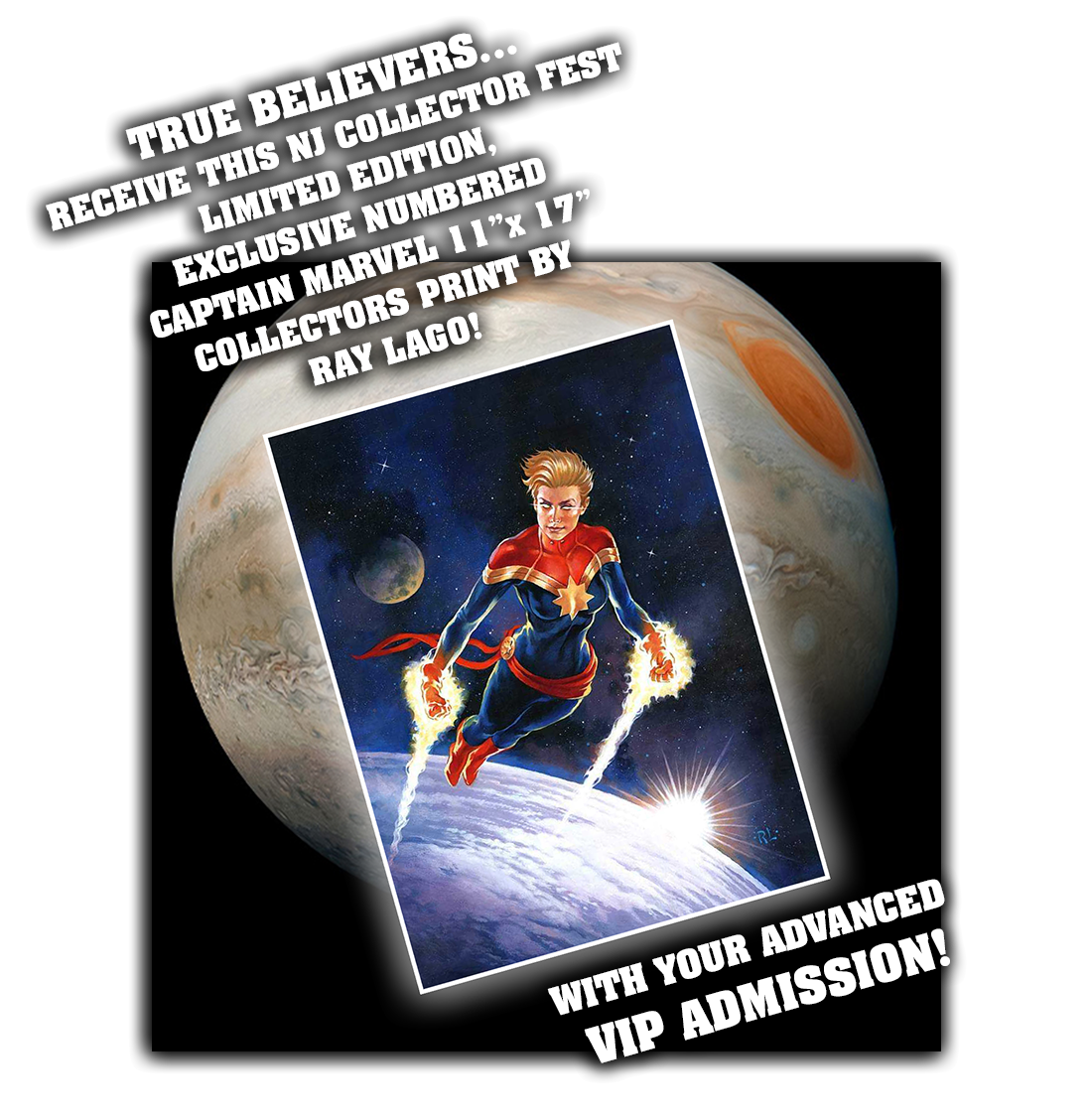 COMIC ARTISTS & SPECIAL GUESTS
(NOTE: Due to unforseen circumstances, BOB SHAREN WILL NOT be appearing Sunday.
We wish him well and look forward to a visit by him sometime in the future.)